Have you been looking for a zero point sweetener that tastes just like sugar, bakes like sugar, and looks like sugar-without the calories, points, and sugar spikes? I know, I have..and I can honestly say Lakanto Monkfruit Sweetener is that sweetener!
If you haven't tried Lakanto Monk Fruit Sweetener-NOW is the BEST time to try it! Lakanto is having a STORE WIDE 20% off sale this weekend ( starting today and runs through Monday at 11:59pm MST.) Click HERE to order:
Here's a list Lakanto products that are on SALE:
Liquid Monkfruit Extract (original and lemon excluded)
Classic Sweetener: White Granulated Sugar Substitute
Golden Sweetener: Brown Sugar Substitute
Powdered Sweetener
Simply Syrups
Drinking Chocolate
Chocolate Syrup
Maple Syrup
30% Pure Extract
Sugar Cookie Mix
Peanut Butter Powder
Blueberry Muffin Mix
Matcha Latte
What is MONK FRUIT?
Monk fruit is considered a healing herb in Eastern medicine and has been used since its discovery to treat all kinds of ailments. Because the people who farm it live so long, it is also thought to be the secret to longevity. Unlike other fruits, monk fruit's sweetness comes from antioxidants* called mogrosides.
What are the heath benefits of Monk Fruit?
Monk fruit is a better way to sweeten your life. By using monk fruit instead of sugar you can help protect yourself from diseases and health problems that are linked to sugar, such as:
Headaches
Diabetes
Metabolic Syndrome
Hypertension
Heart Disease
Cancer
Cognitive Functioning
Polycystic Ovary Syndrome
Monk fruit extract is all-natural—so you avoid the drawbacks of artificial sweeteners. Monk fruit is one of the few low and no-calorie sweeteners that are permitted by the FDA for use in US food supply, it has been recognized as GRAS (Generally Recognized as Safe)
Is Monkfruit Diabetic Friendly?
Yes. Monk fruit extract is rated a zero on the glycemic index and has zero calories and zero carbs so it won't spike blood sugar diabetics can incorporate it into their diet more easily than sugar. Studies done with diabetic mice showed that monk fruit extract may even reduce blood sugar levels. The mice had lower oxidative stress and blood sugar levels and increased levels of good cholesterol.
Where can I buy Lakanto?
Lakanto is having a ONLINE STORE WIDE 20% off sale this weekend ( starting today and runs through Monday at 11:59pm MST.)
There is $5.99 flat rate shipping on ALL ORDERS! Free shipping on orders over $75 if shipping within the contiguous US!
Click HERE to order:
What are my favorite Lakanto Products?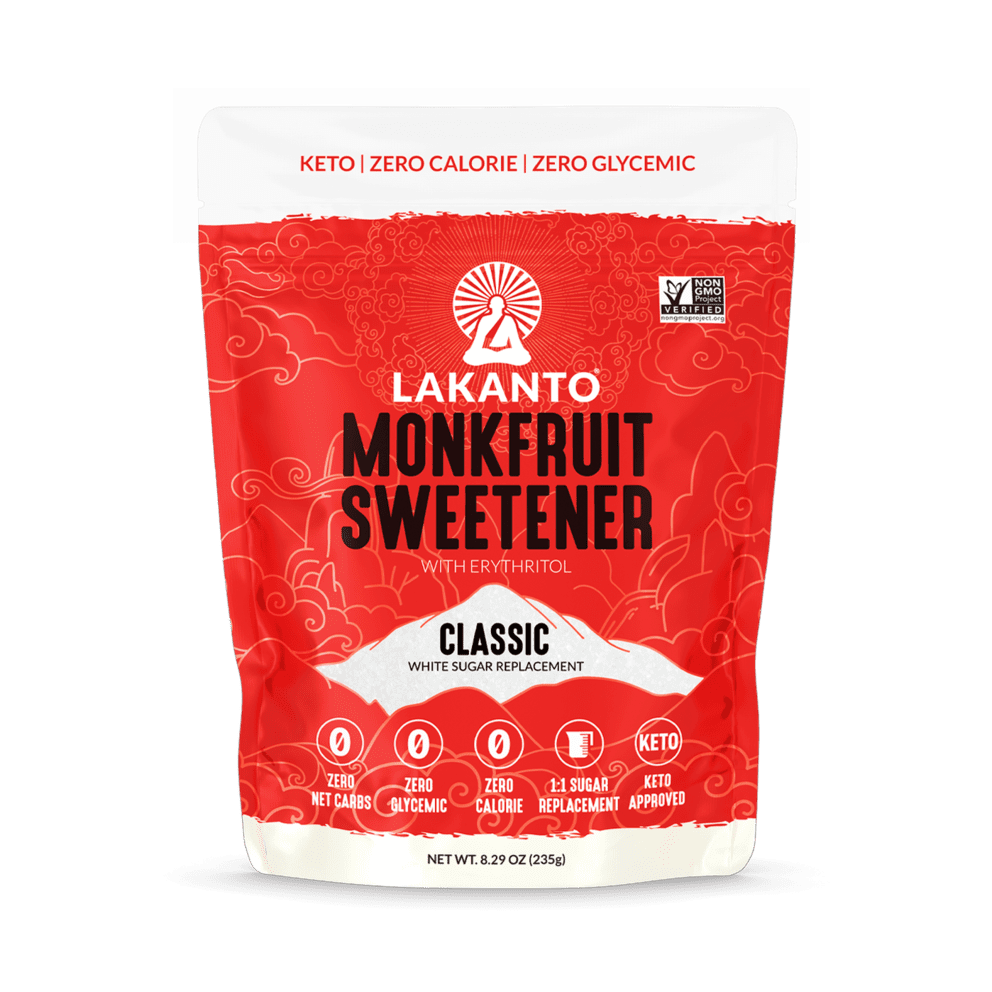 White Sugar Sweetener: 0 Freestyle Smart Points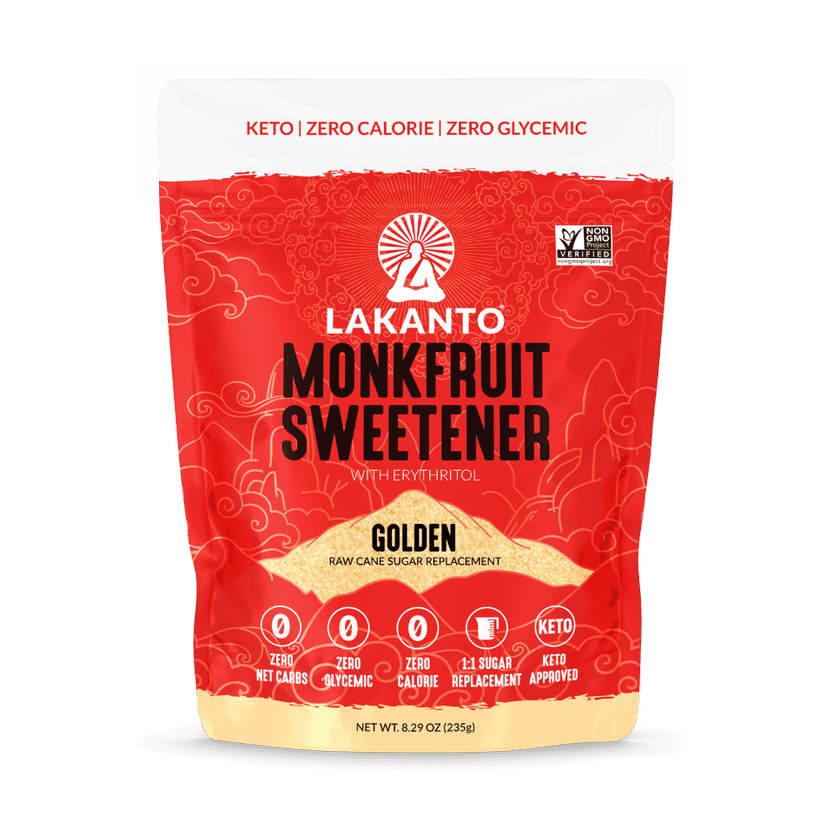 Brown Sugar Sweetener: 0 Freestyle Smart Points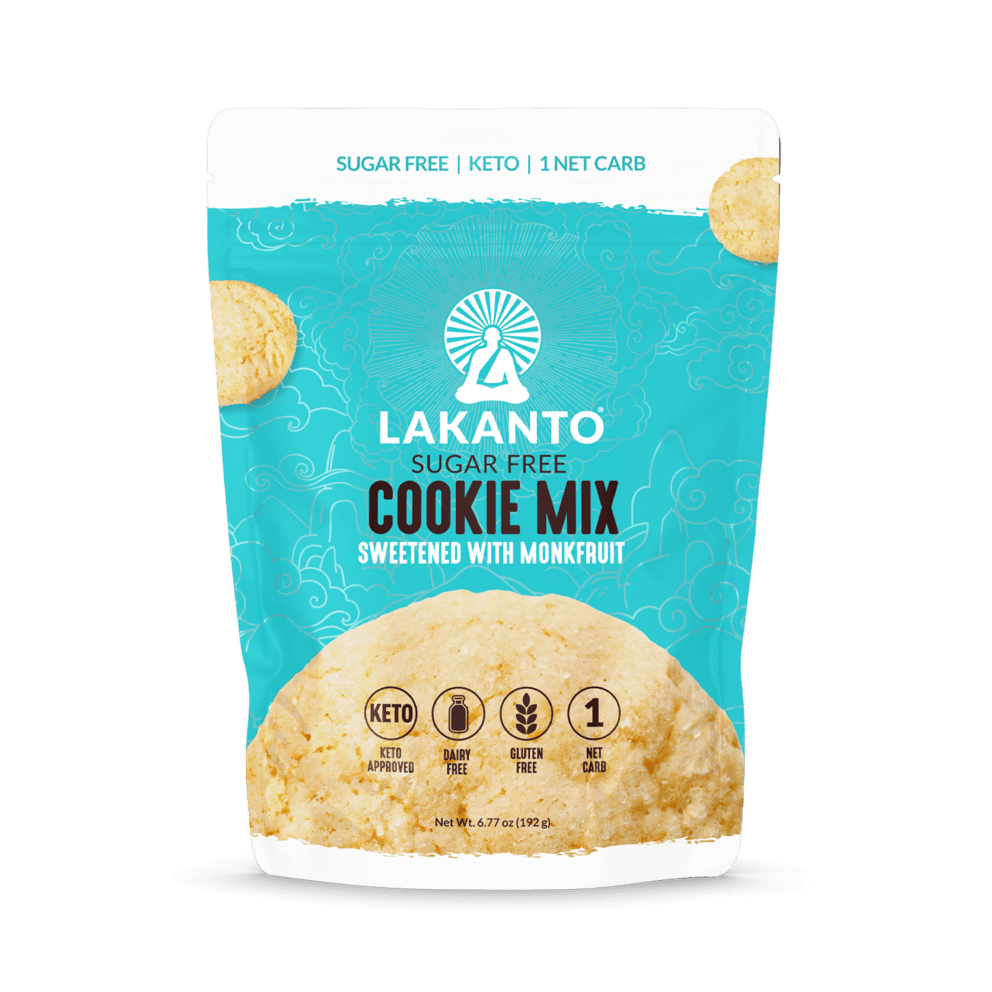 Sugar Free Cookie Mix: 1 Freestyle Smart Point per cookie
Lakanto's Sugarless Chocolate Chip Cookies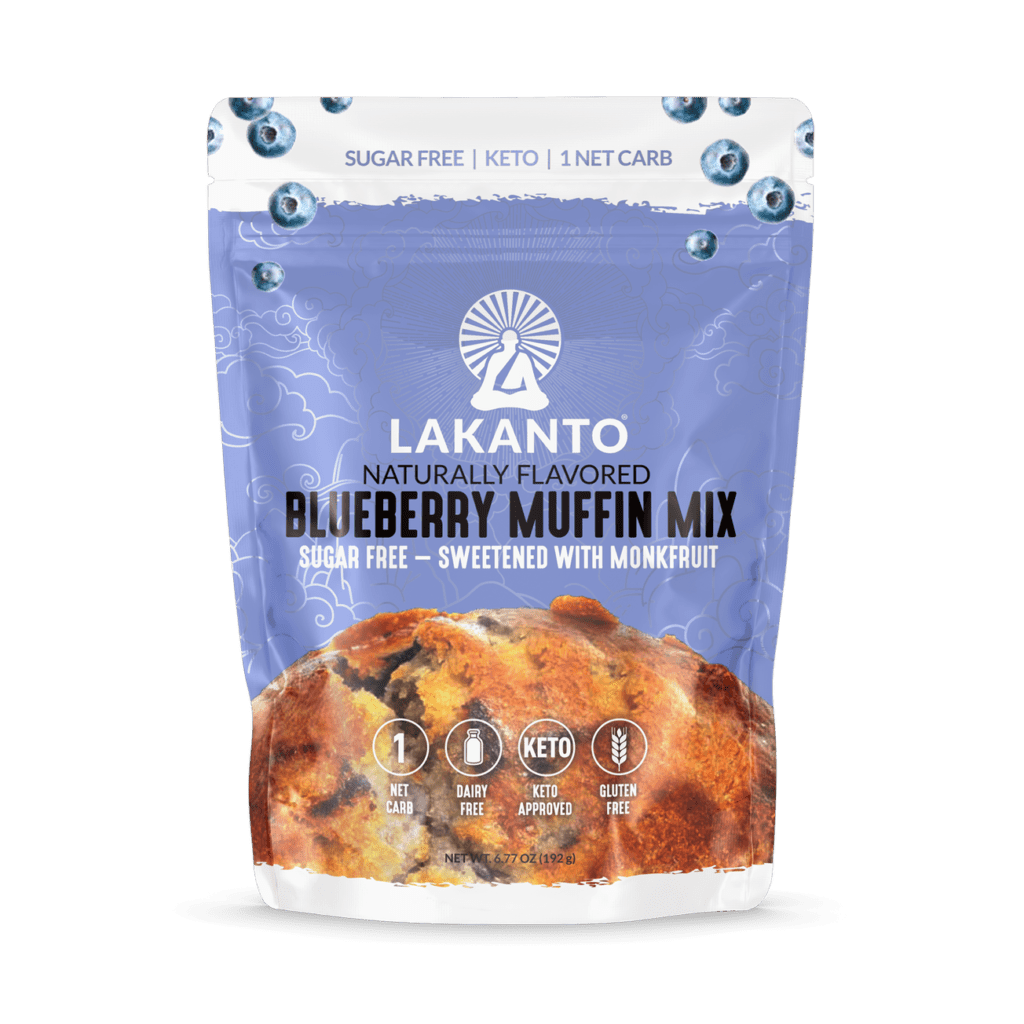 Blueberry Muffin Mix: 1 Freestyle Smart Point per muffin