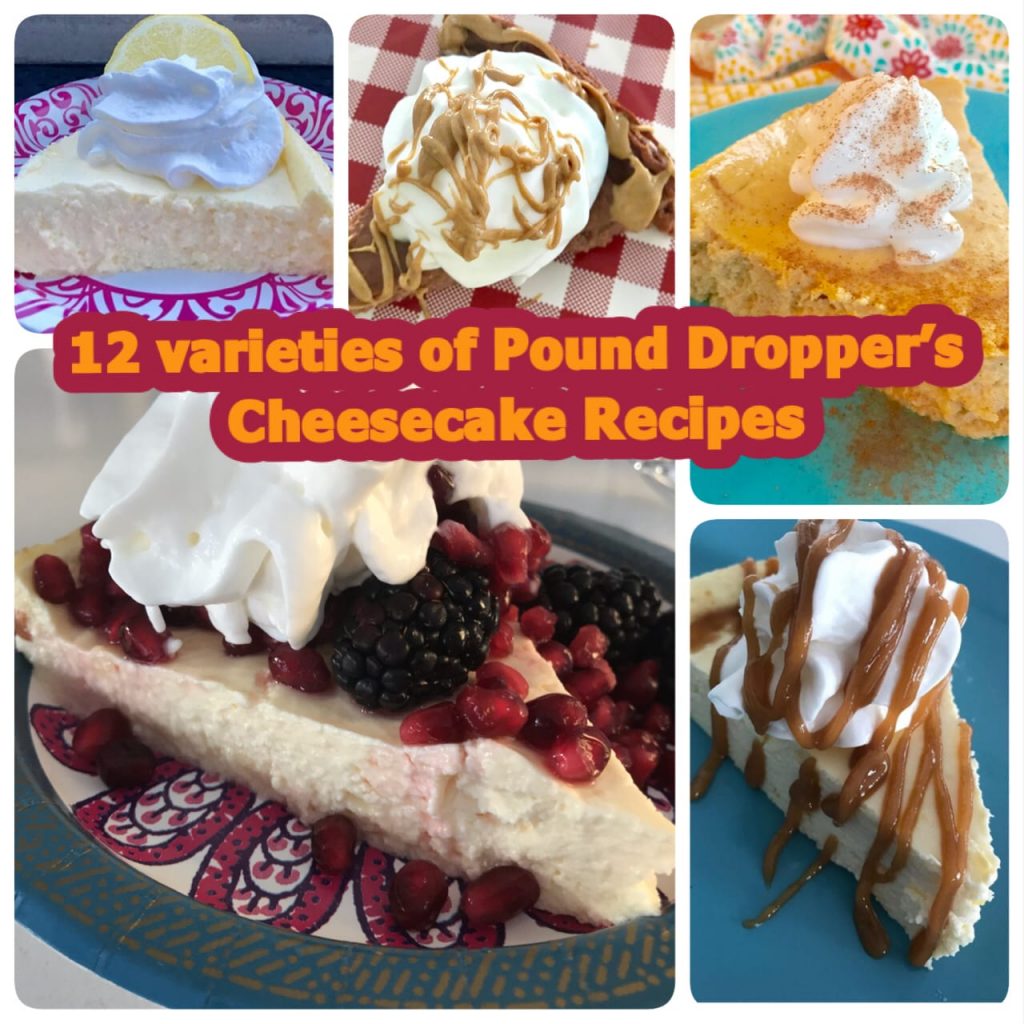 A low point Cheesecake made with Greek yogurt makes for guilt-free sweet dessert.
Cheesecake has always been one of my absolute favorites-But we all know a regular full fat slice of cheesecake can be almost a days worth of points! This is why I was determined to make a healthy alternative that would help satisfy my craving-I started experimenting using a zero point food- nonfat plain Greek Yogurt-it took several attempts and I came up with something that has the texture of cheesecake but yet requires NO CREAM CHEESE!
My lemon cheesecake was my original recipe and from there I started crafting all sorts of flavors-These cheesecakes have become a staple on my wellness journey. They are made from nonfat Greek yogurt and sugar free instant pudding- the BEST part is that most of these cheesecakes are 1 WW Point per serving!
Now..Greek yogurt tends to carry moisture from water-and since that is the base of these cheesecakes it has a tendency to carry moisture on top. I recommend covering the cheesecakes after they have cooled for 20 minutes with a clean paper towel and then plastic wrap on top of the paper towel while the cheesecake chills in the refrigerate overnight.
The longer the cheesecake chills the better the flavor and texture. My favorite is eating it on the 3rd day-it's thick, creamy and absolutely delicious!
The Cheesecakes last over a week in the refrigerator and/or can be frozen for up to a month.
ENJOY!