Skip worrying about what to give as holiday gifts this year… Here are some gift ideas for yourself or for people on your list who are on a wellness journey!
Whether you're looking for a new kitchen gadget, activity tracker, or stocking stuffers-I have a few ideas for you!! Give the gift of wellness to yourself or others who are working hard to reach their goals!
Here's are a few of my personal favorites:

Built Bites, is Built Bar newest product line! Same great bar, just a bit small.
These Built Bar protein bites and bars make for the perfect stocking stuffer. They are hands down the best protein bars I have ever had….As the chocolate hits your mouth, it instantly creates a taste sensation that makes you feel like you just cheated on your diet.
Built Bar BLACK FRIDAY SPECIAL available Thursday, November, 28th at 6PM MST until Monday December 2nd.
EVERY ITEM is $10 off! (The only exception is the sample box; that is not on sale.)
INCLUDING their newest BUILT BAR BITES…..German Chocolate Cake and Almond Toffee…that are a bit smaller and only 2 Smartpoints!
The new Built Bites come in a gallon container, with 40 prepackaged bars and NOW available in German Chocolate Cake and Toffee Almond.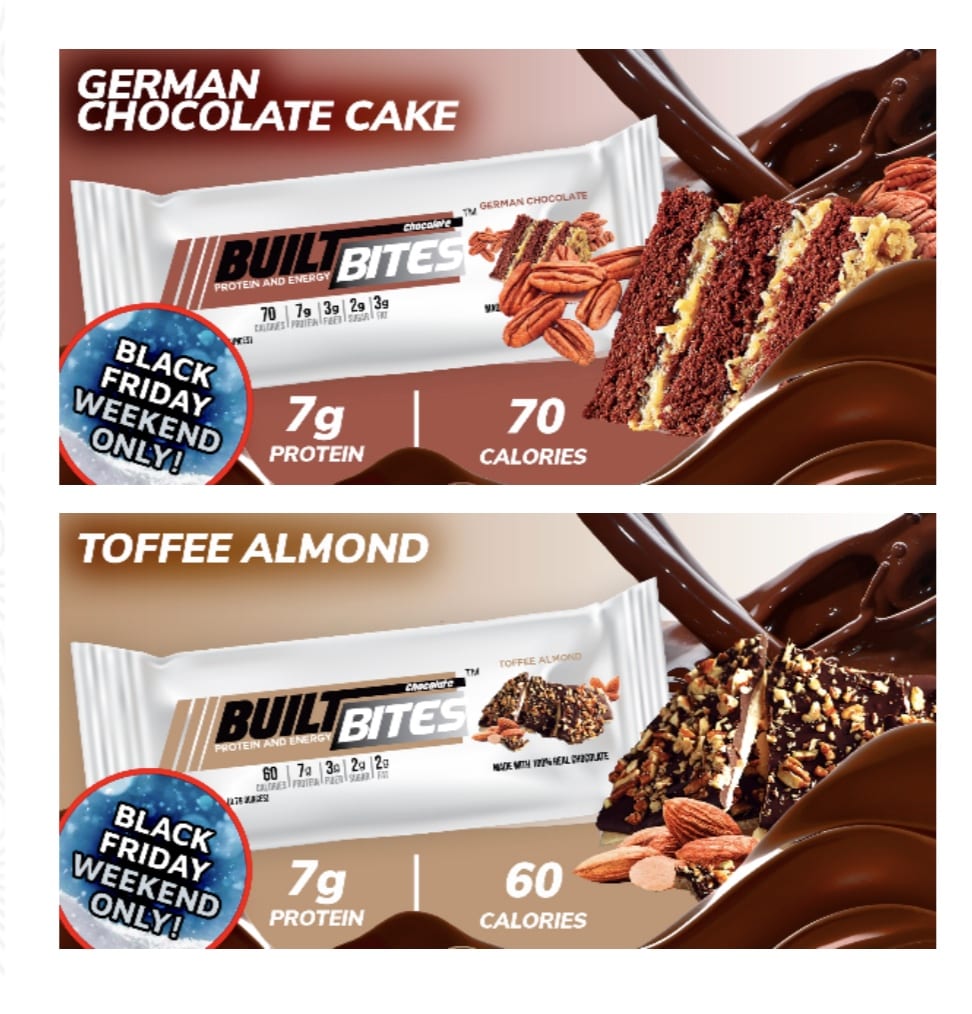 You can get the Built Bars, Built Boost, or Built Bites . . . no limit…$10 off EACH item!!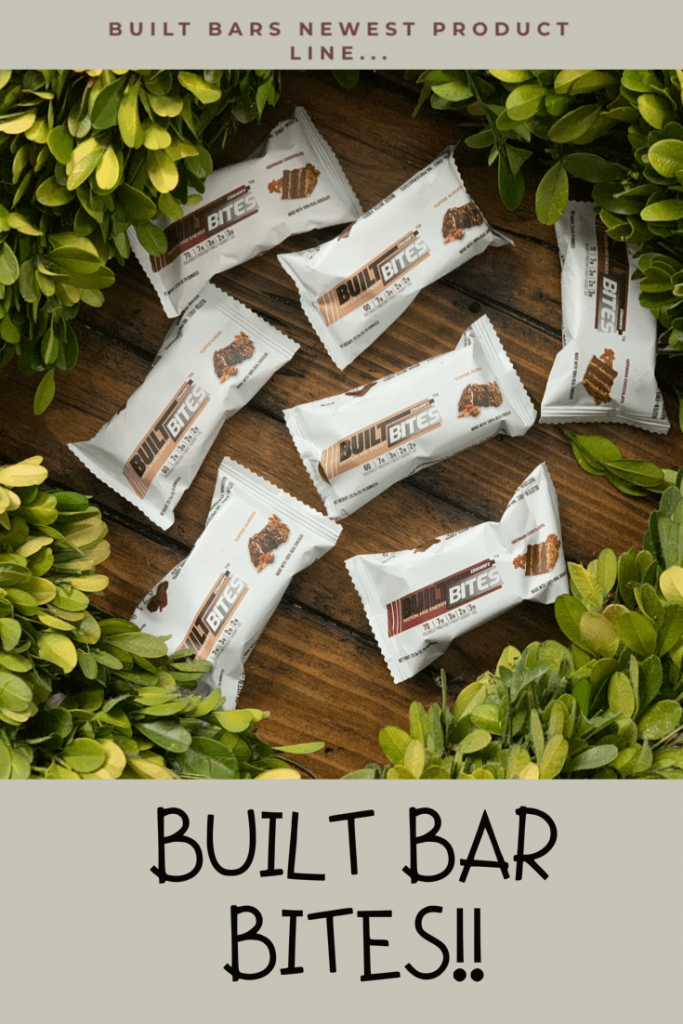 These regular size Built Bar protein bars come in a variety of flavors that include:
Orange Chocolate Creme
Strawberry Chocolate Creme
Raspberry Chocolate Creme
Vanilla Chocolate Creme
Mocha Creme
Brownie Delite
Lemon Chocolate Creme
Black Cherry
Banana Chocolate Creme
Coconut Creme
Salted Caramel
They are 110 calories, 15g of protein, and 4g of fiber. All the flavors with the exception of peanut butter are 3 WW Smart Points, gluten free, and have no preservatives!
The peanut butter flavor is 170 calories, 20 grams of protein, and only 4 WW Smart Points.

Click HERE to get GET the Black Friday WEEKEND SPECIAL along with FREE SHIPPING!!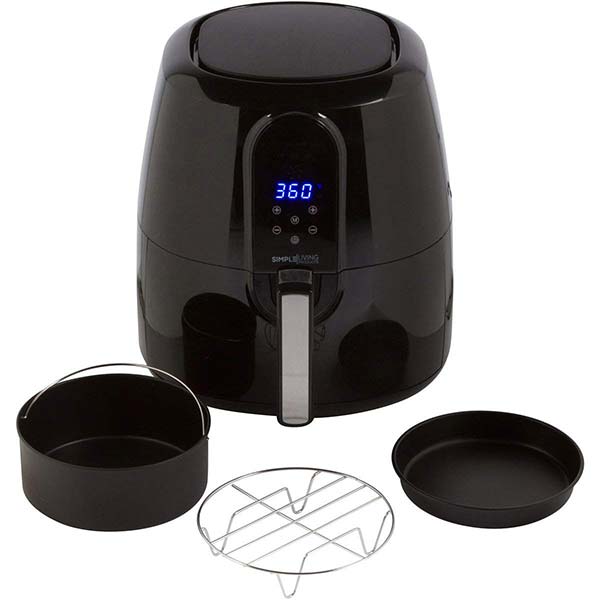 Enjoy your favorite food without the extra calories. Choose from 7 one touch presets or set your own Time and Temperature. This air fryer allows you to Air Fry, Bake, Grill, Roast, Toast and Reheat to name a few without any oil. Combines Precise Circulation, Hot Air, Optimal Temperature Balancing, and a Grilling Element to Cook your food faster. Plus a temperature range of 170°F to 400°F and a 60 minute time.
Click HERE to order on Amazon.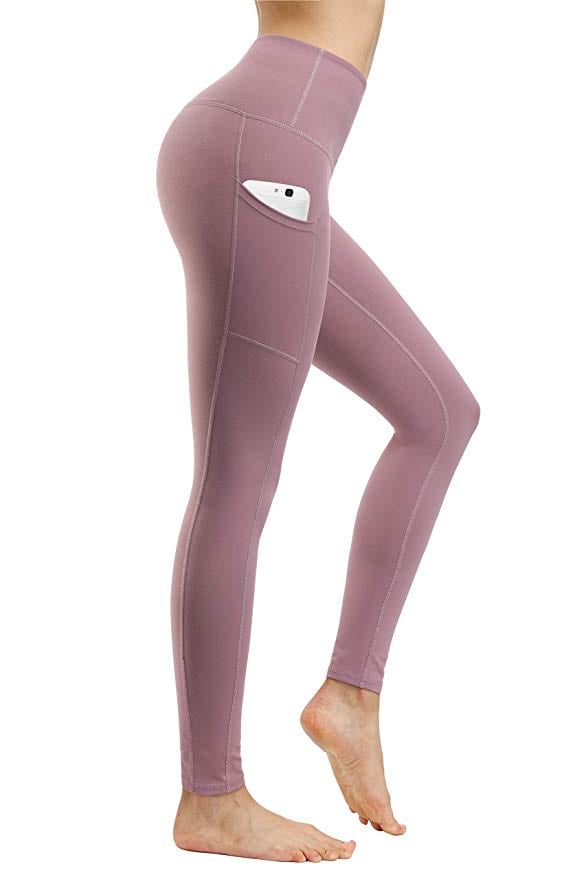 These leggings have a hidden waistband inner pocket to stash your keys, intimate outside pocket can be put for cell phone or any essentials.
These Fengbay Women's workout pants are designed with high-waist, tummy control wide waistband contours your curves and give you a streamlined look. Unique fitness and compression technology improves blood circulation and help to release muscles fatigue. These leggings are available in a variety of colors.
Click HERE to order on Amazon.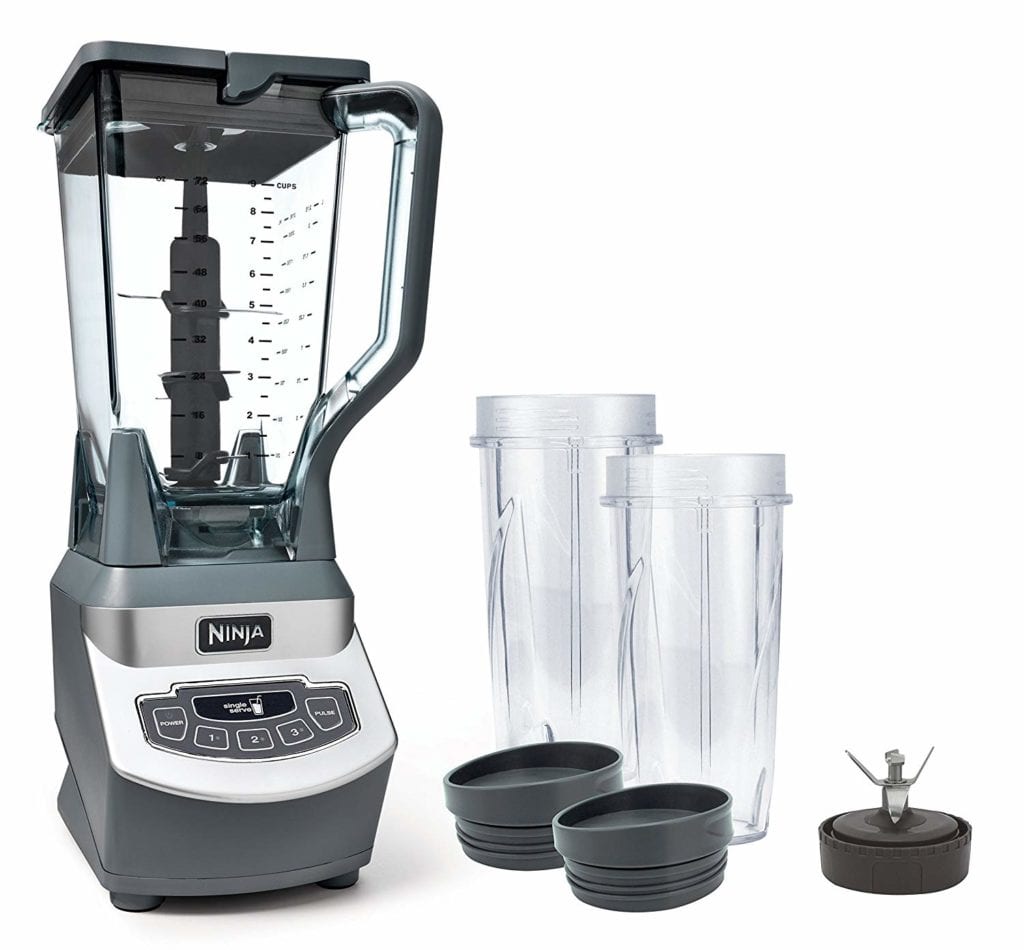 The Ninja Professional Blender with Nutri Ninja Cups has 1100 watts of professional performance power with 3 speeds, pulse, and single-serve functions. 72 oz. Total Crushing Pitcher pulverizes ice to snow in seconds for creamy frozen drinks and smoothies. Two 16 oz. Nutri Ninja Cups with To-Go Lids are perfect for creating personalized, nutrient-rich drinks to take on the go.
Click HERE to order on Amazon.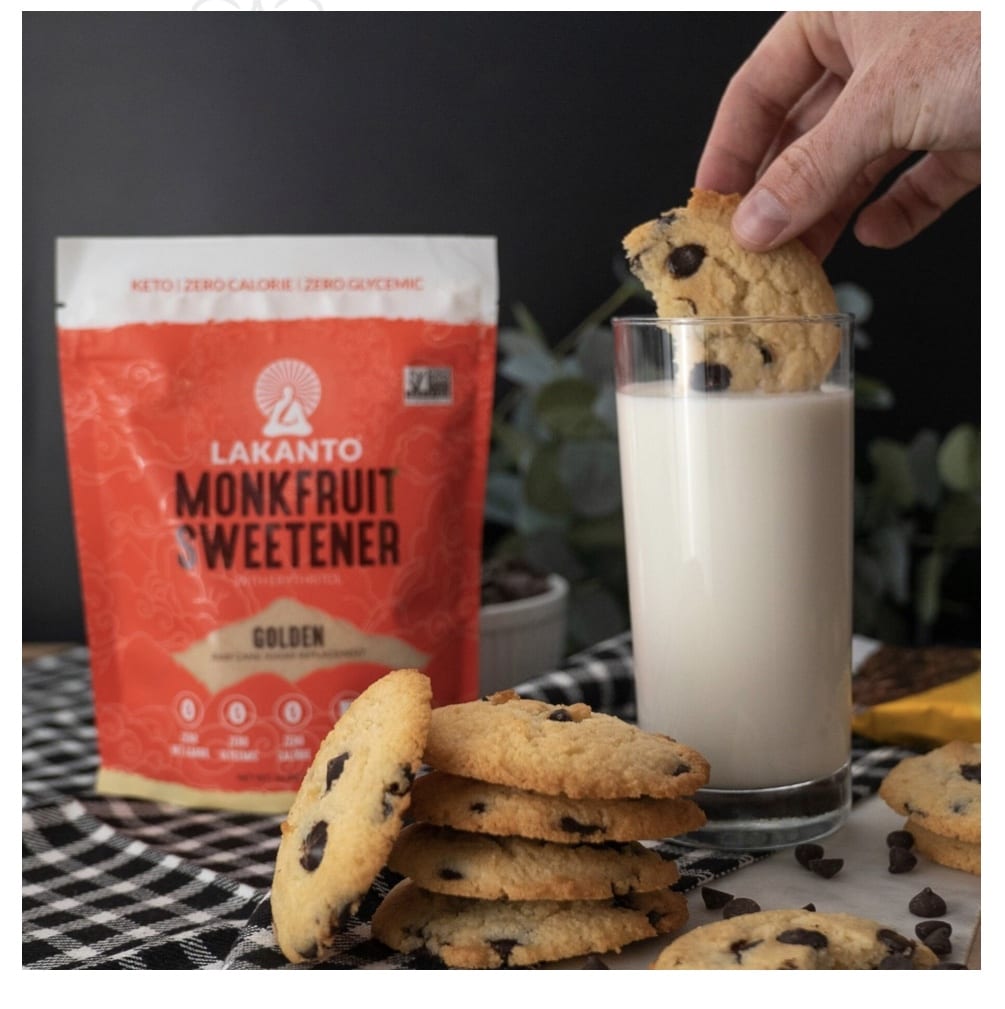 Have you been looking for a zero point sweetener that tastes just like sugar, bakes like sugar, and looks like sugar-without the calories, points, and sugar spikes? I know, I have..and I can honestly say Lakanto Monkfruit Sweetener is that sweetener!
Now is the prefect time to stock up on your favorite Monkfruit Sweetener!
Lakanto's Black Friday and Cyber Monday SALE starts on Black Friday at 12:01am and goes until Monday, December 2nd until 11:59pm!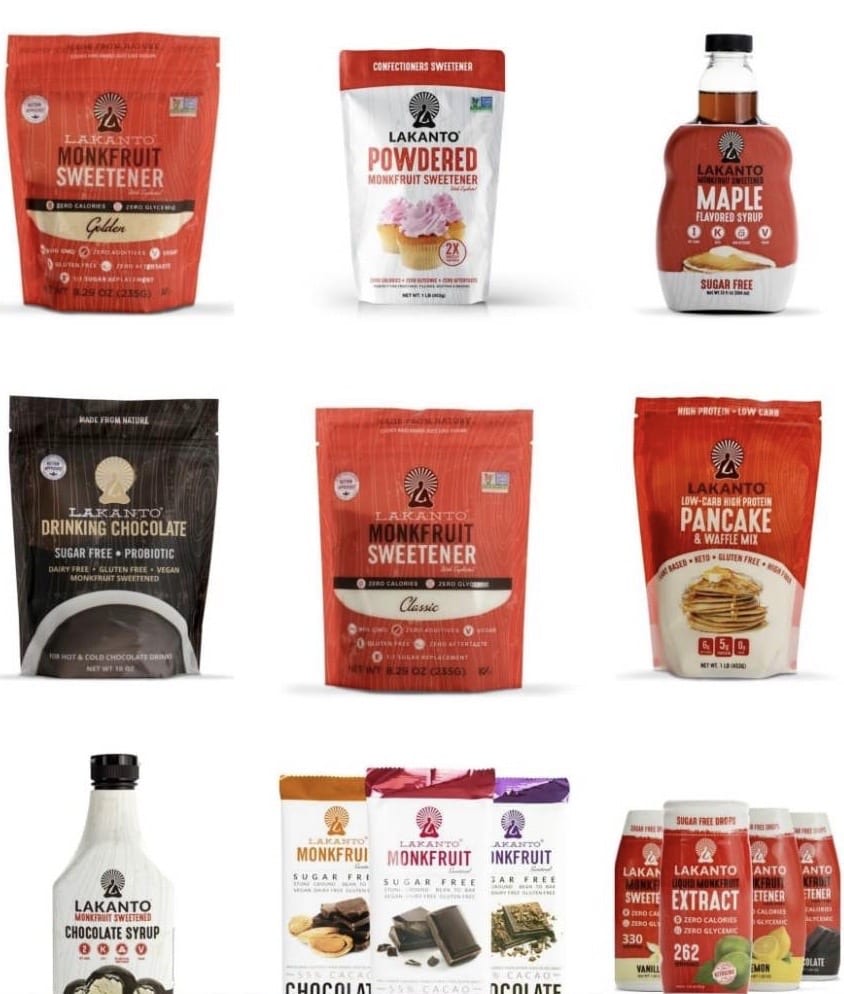 Here's just a few of my favorite Lakanto products:
Liquid Monkfruit Extract (original and lemon excluded)
Classic Sweetener: White Granulated Sugar Substitute
Golden Sweetener: Brown Sugar Substitute
Powdered Sweetener
Simply Syrups
Drinking Chocolate
Chocolate Syrup
Sugar Cookie Mix
Peanut Butter Powder
Blueberry Muffin Mix
Baking Sweetener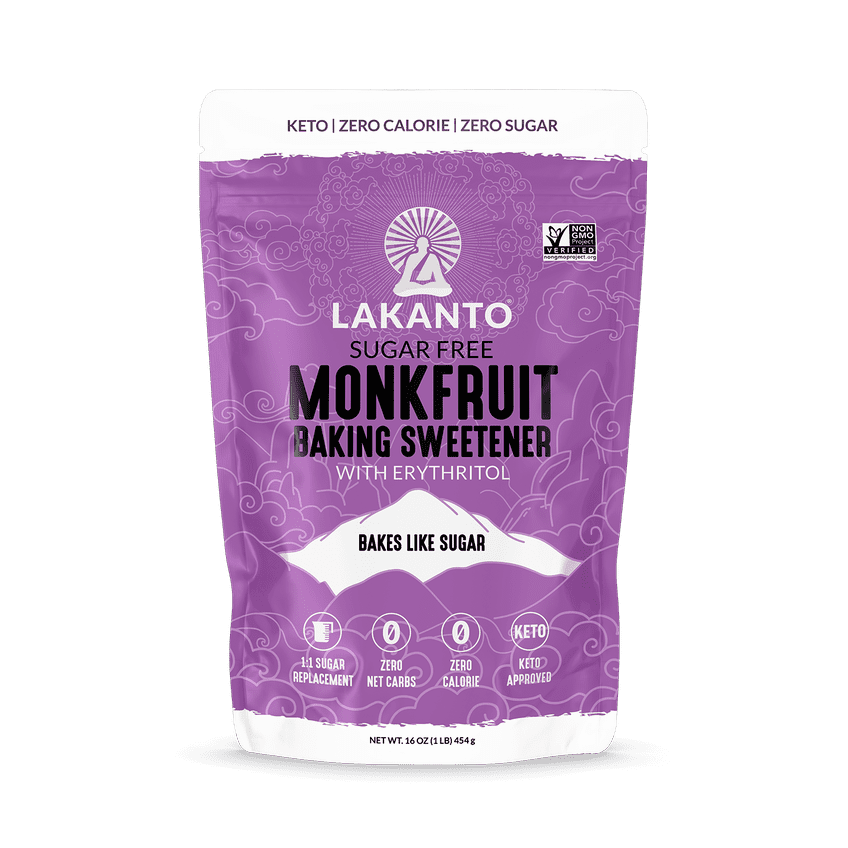 Their new Monkfruit Baking Sweetener is made to be even better for baking-due to its powdered form and fibrous makeup. It spreads better, browns better, and makes treats stay softer.
It also improves consistency and moistness of your baked treats. A must TRY!!
Click HERE to get their Black Friday SPECIAL of 35-50% OFF STORE WIDE!!
This Instant Pot Duo Plus is the latest evolution in the #1 selling multi-cooker the Duo series with more custom features, improved usability and a large attractive blue LCD screen. Duo Plus replaces 9 common kitchen appliances including Pressure Cooker, Slow Cooker, Rice Cooker, Yogurt Maker, Egg Cooker, Sauté, Steamer, Warmer, Sterilizer and it makes cake too.
Click HERE to order on Amazon.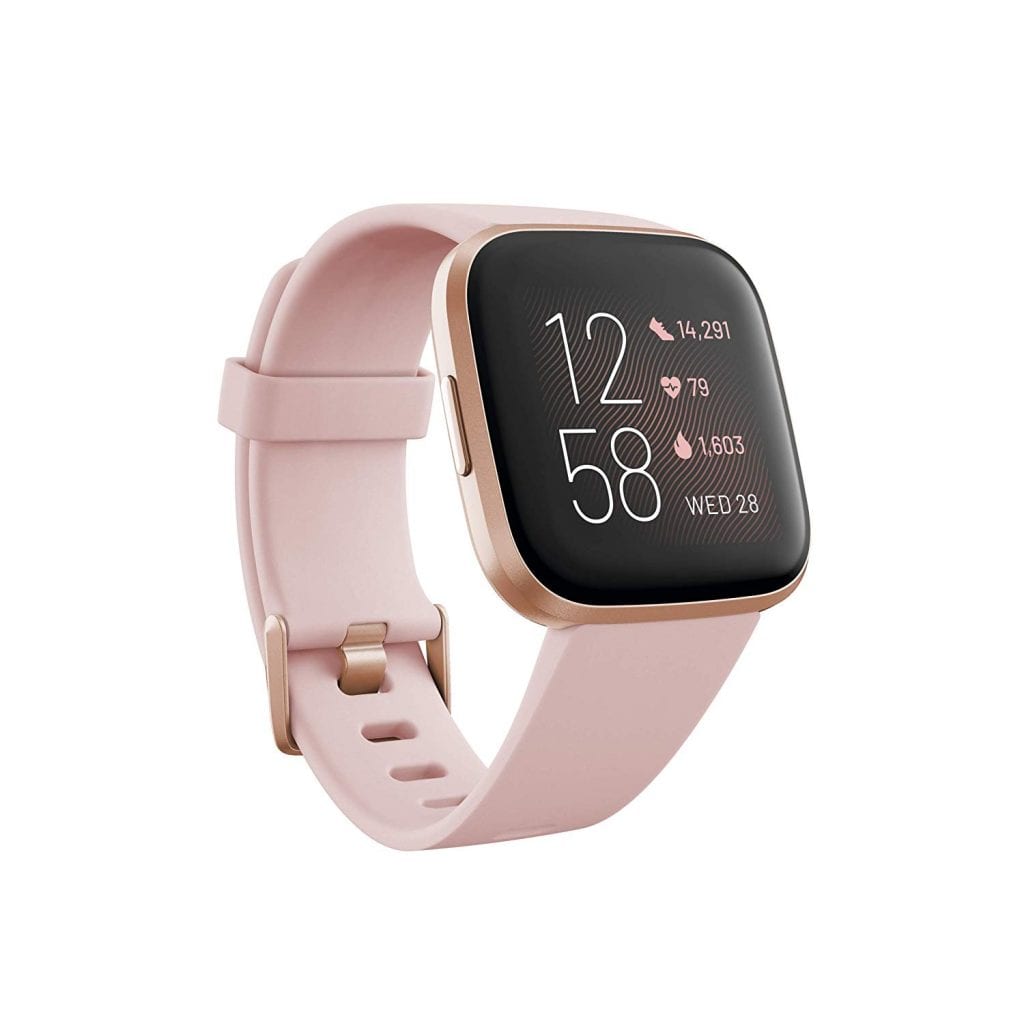 Track heart rate 24/ 7, steps, distance, calories burned, hourly activity, active minutes and floors climbed
Works around the clock with 6+ day battery life.
Get call, text, calendar and smartphone app notifications when your phone is nearby. Plus send quick replies and voice replies on Android only
Use Amazon Alexa Built-in to get quick news and information, check the weather, set timers and alarms, control your smart home devices and more all through the sound of your voice.
Based on your heart rate, time asleep and restlessness, Sleep Score helps you better understand your sleep quality each night. Also track your time in light, deep and REM sleep stages and get personal insight.
Click HERE to order on Amazon.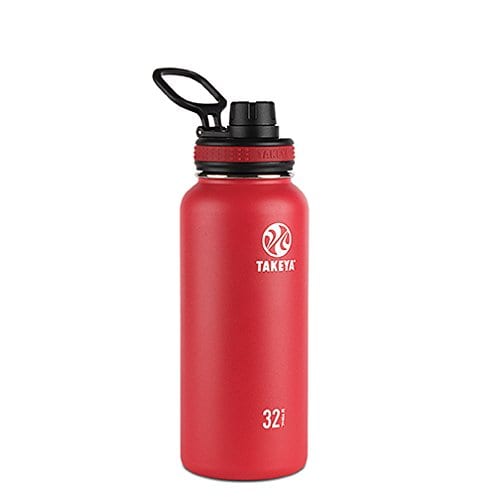 Need a little help drinking more water? The Takeya insulated water bottle seems to do the trick for me! It's BPA-Free, food-grade water bottle that won't transfer flavors and does not sweat.
It has an innovative, leakproof, spout lid which allows for easy one-handed drinking or pouring. It features an innovative hinge lock that keeps the cap out of your way while drinking.
This water bottle is available in all sorts of colors and sizes: 18, 24, 32, 40, and 64 oz. bottles
Check it out HERE on Amazon.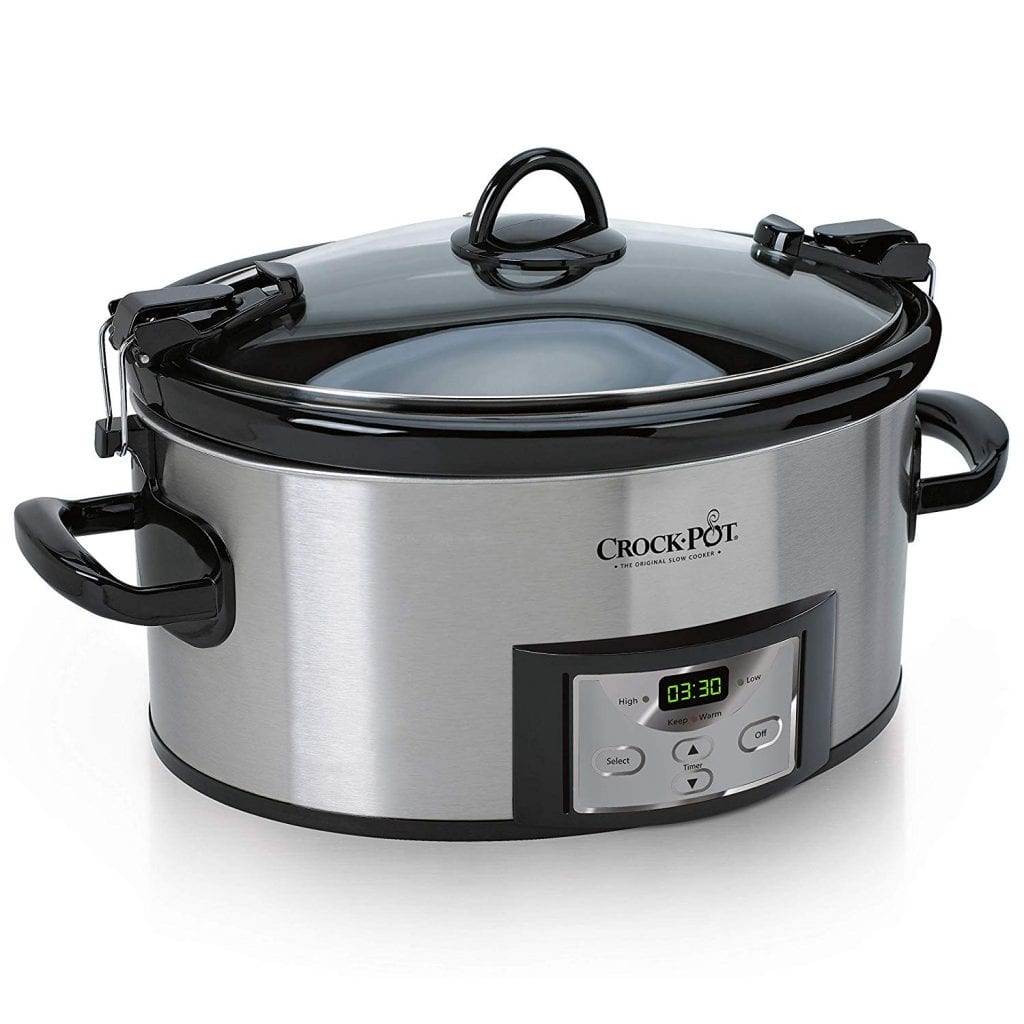 This 6 quart Cook & Carry Slow Cooker serves 7+ people. Digital countdown control lets you program cook times anywhere from 30 minutes up to 20 hours; shifts to Warm setting automatically once cook time completes. Easy to use locking lid featuring lid gasket provides extra seal for less mess on the go. All Crock Pot Slow Cooker removable stone inserts (without lid) may be used safely in the microwave and the oven set up to 400 degrees.
Click HERE to order on Amazon.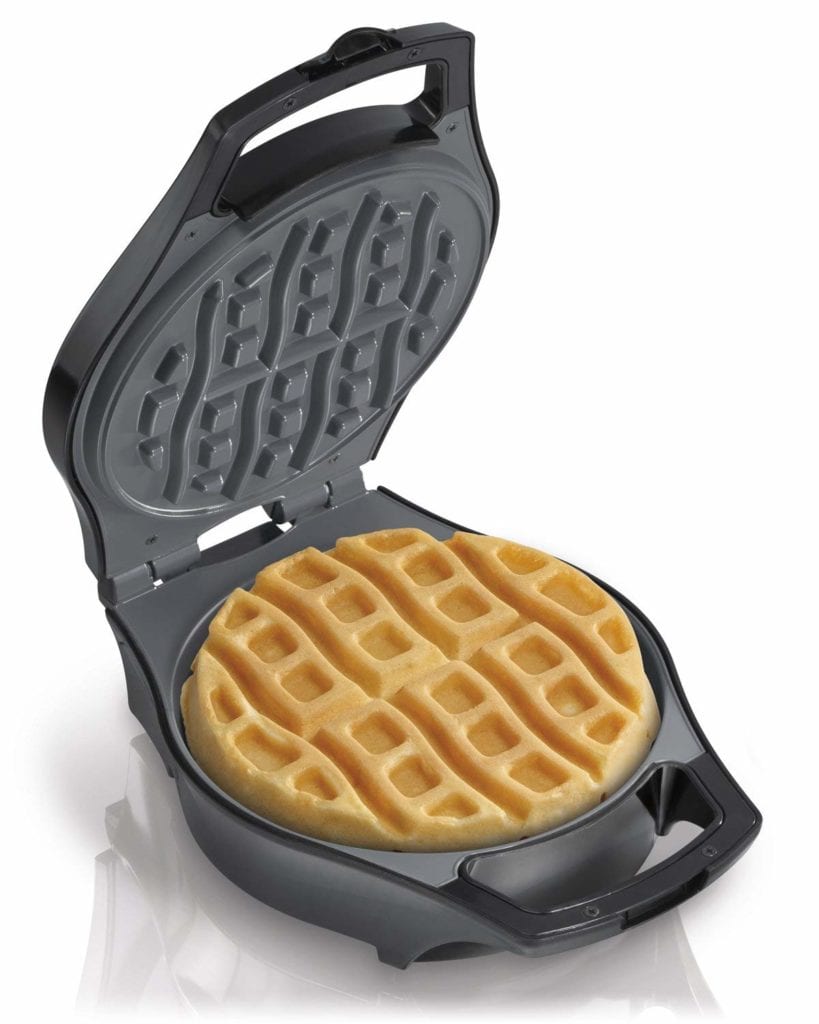 This Hamilton Beach Waffle Iron is my absolute favorite. no more messy drips.
Makes whole waffles or break into 8 sticks. Nonstick grids for easy cleanup. Power on and ready lights. Cup nests for storage.
Click HERE to order on Amazon.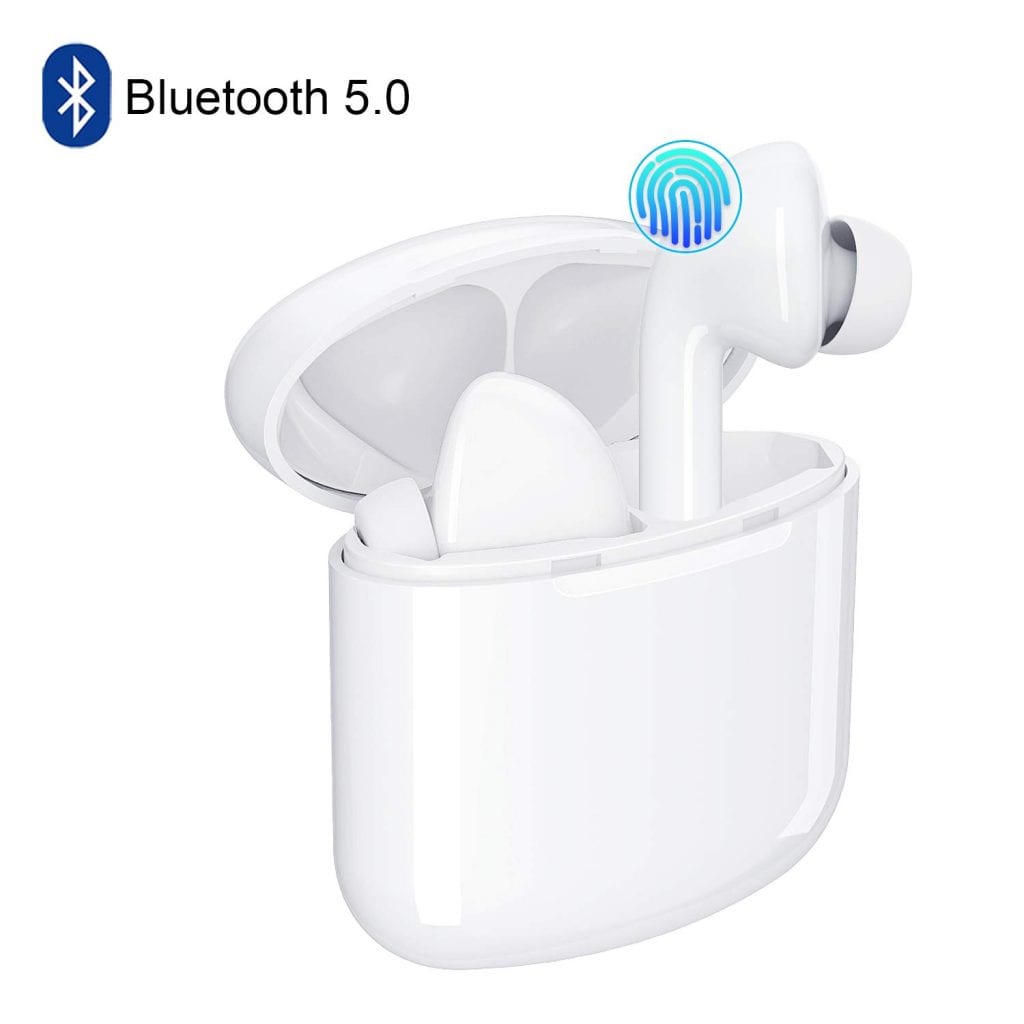 Fast Pairing The wireless Bluetooth earbuds are equipped with one-step pairing technology. Only Pull the left and the right earbuds out of charging box and they will pair with each other, then "TWS" automatically appear on your smartphone. In a matter of seconds, you are in your euphonic music world. Compatible Android, Samsung, iPhone, iOS
These ear buds are waterproof earbuds thanks to the IPX7 water protection, The Bluetooth earbuds are resistant to sweat, water and rain. Perfect for running, jogging, hiking, yoga, exercises, gym, fitness, traveling and etc.
Click HERE to order on Amazon.
These SmartBaking SmartCakes, SmartBuns, and SmartMuffins are sugar free and gluten-free.
The SmartCakes and SmartBuns are 1 SmartPoint each and the SmartMuffins are twice the size of the Smartcakes and just 3 SmartPoints
Get 40% off their Holiday Bundle of Love Yourself. No coupon needed!
This is a great way for you and your friends to experience all of their current flavors and products.
Share the love!!

Their new Smartmuf'n™ Variety Pack is a great way to stock up on all of your favorite Smartmuf'n™ flavors!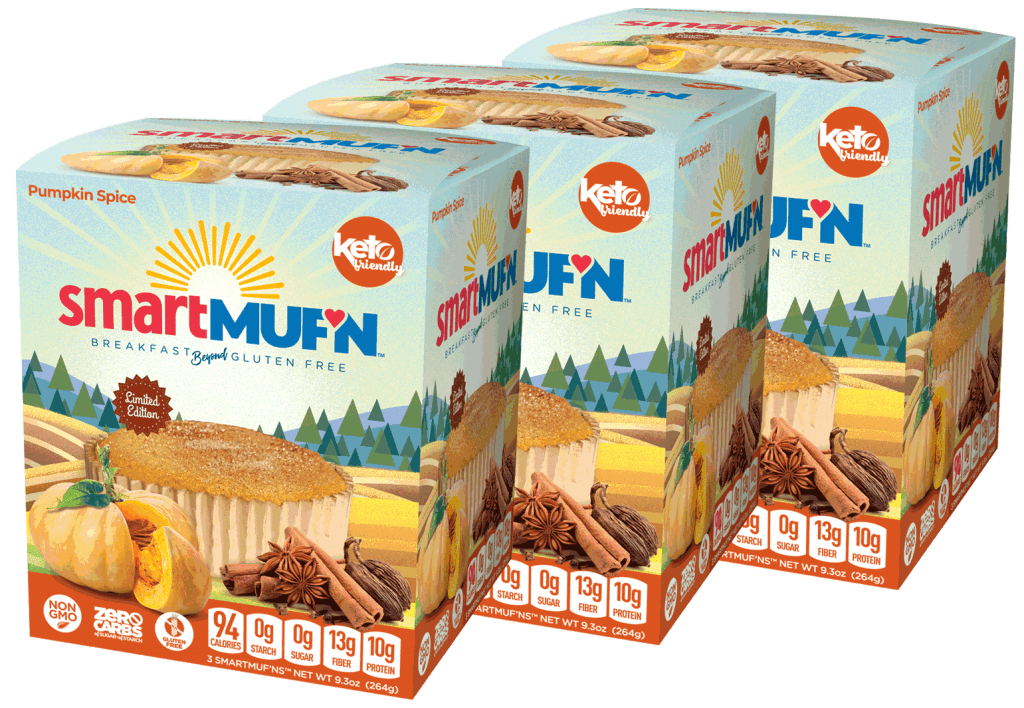 Orders of $49.99 or more qualify for site wide FREE SHIPPING.
This sale ends at 11:59PM EST on 12/2/19.
Click HERE to order. Use promo code: pound10 to get an additional 10% off your order!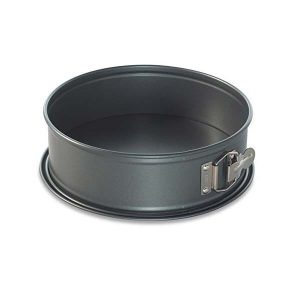 This 9 inch Nordic Springform pan is the prefect gift for those that love to make my Low Point Pound Dropper Cheesecakes.
It has a leak-proof tight seal that prevents messy spills and a nonstick coating for easy food release and cleanup.
Click HERE to order on Amazon.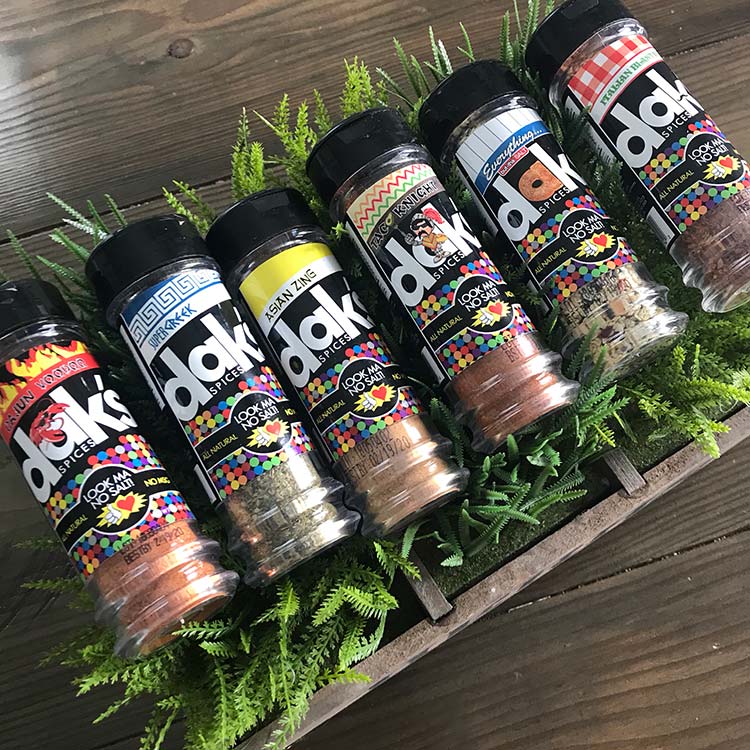 DAK's Spices is a full line of NO SALT seasonings.
DAK's is also MSG free, preservative free, potassium chloride free, all natural, low carb and most of the blends are sugar free! DAK's Spices is perfect for specialty diets and meal prep
My favorites include: Original Red, Italian Blast, Pumpkin Spice, BBQueen, Taco Knight and Lemonpep
Click HERE to get 10% off order with free shipping with promo code: wwpounddropper