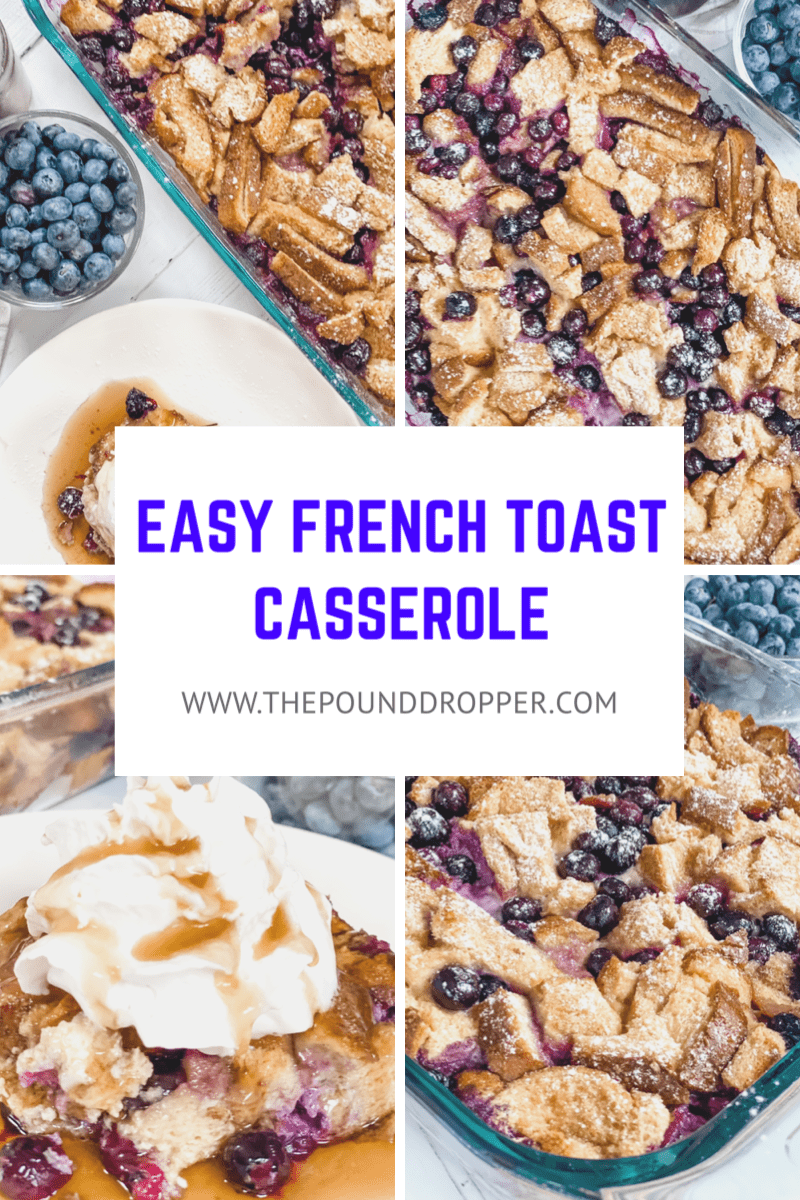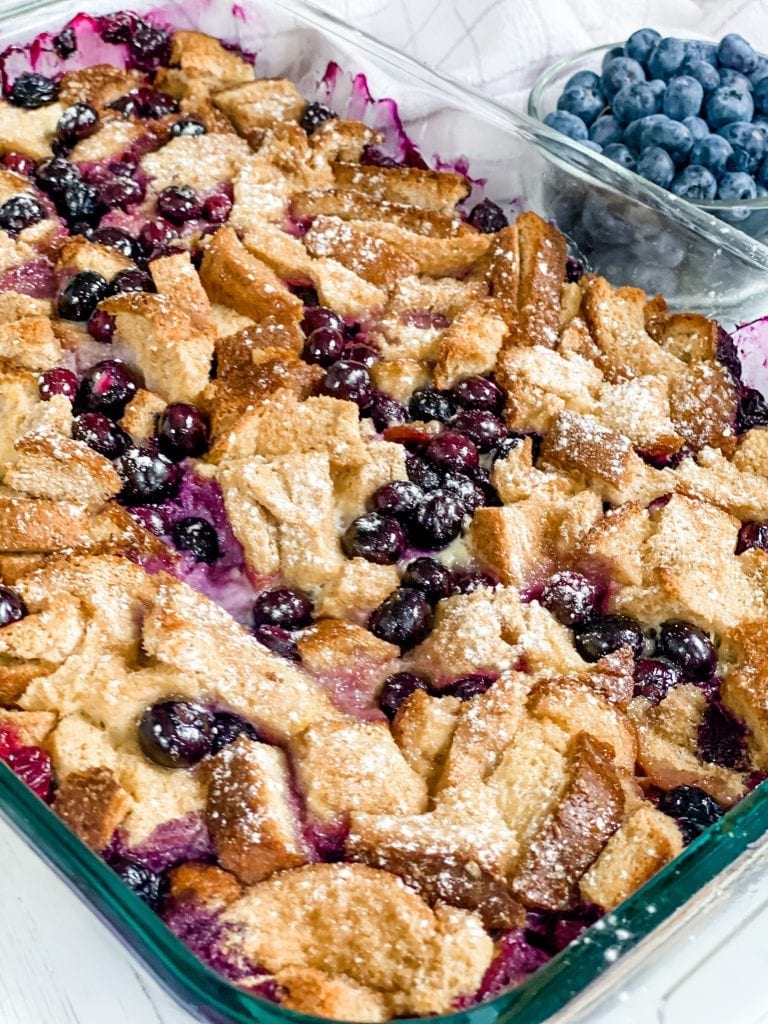 This Easy French Toast Casserole is a quick and easy breakfast, brunch, or dinner option that can be cooked right away or assembled ahead of time and cooked the next morning-perfect for the Holiday season!
THIS POST IS SPONSORED BY LAKANTO, ALL OPINIONS ARE 100% MY OWN.
I've teamed up with one of my favorite companies, Lakanto, to make this Easy French Toast Casserole using their organic monk fruit sweetener. If you've been looking for a sweet breakfast casserole this Holiday season, this Easy French Toast Casserole is it. Make this up the night before and all you'll have to do in the morning is bake and eat it!
Makes 6 (1 and 1/4 cup) servings
What ingredients do I need to make this Easy French Toast Casserole?
One point bread: I like using Sara Lee 45 calorie bread, Nature's Own no sugar added bread, or 647 Schmidt bread, cut into 1" inch chunks

Fresh or frozen fruit: If using frozen fruit, add them to the casserole while still frozen (do not thaw). This prevents coloring the batter.
Eggs: or you can substitute the eggs for 1 1/4 cup liquid eggs
Fat free half and half: if you don't have fat free half and half you can substitute it using 2 cups skim or unsweetened almond milk + 1/2 cup regular half and half. If you wanted you could substitute the full amount for unsweetened almond milk or skim milk BUT I highly recommend the fat free half and half-it takes the creaminess and flavor to whole new level of deliciousness.
Zero point white granulated sugar: I use Lakanto's Organic Monkfruit Sweetener
Lemon or orange zest
Vanilla extract

Sugar free syrup: I recommend using Mrs. Butterworth's sugar free syrup or ChocZero no sugar added syrup
What kind of sweetener do your recommend using for this Easy French Toast Casserole?
I recommend Lakanto Organic monk fruit Sweetener!
Why? Because it has the same great Lakanto taste, but it's extra certified!
That's right, not only is it certified but it is the BEST TASTING sweetener on the market, has zero net carbs, zero glycemic, and zero calories!! Seriously, how could you ask for anything more?
Why is Lakanto monk fruit the best?
It's certified-organic substitute for white sugar. It's the perfect granular sweetener for baking and cooking.
Replaces sugar with a natural, healthy option but tastes just like sugar.
Ease of use – use it in place of sugar in any of your favorite recipes, or even just in tea and coffee.
Lakanto monk fruit sweeteners do not raise blood sugar and do not raise plasma or glucose insulin levels.
It has zero net carbs, zero glycemic, and zero calories.
It's vegan, low carb, keto and WW friendly!