If you are like me and have been searching for the "perfect" sugar substitute for my cheesecake recipe, morning coffee, or any other WW recipes than look no more-recently I tried Lakanto Sweetener – MonkFruit Sweetener – a zero glycemic, zero calorie and all natural sugar substitute and it's by far the best tasting sweeter out there.
I'm telling you Lakanto is a game changer-it has no artificial aftertaste, is 0 calories, 0 additives, 0 Freestyle smart points, gluten free, 0 carbs and bakes and tastes just like sugar.
You won't miss sugar with this perfect sugar alternative.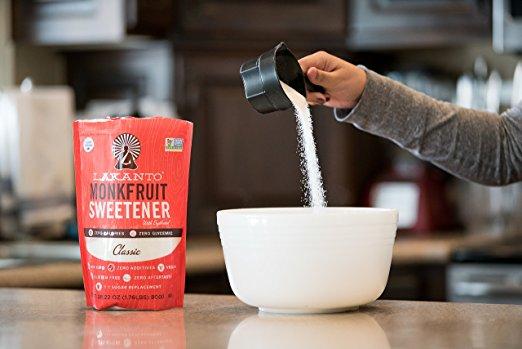 TASTES just like sugar | Zero net carbs, Zero calorie, Zero glycemic Sweetener
1:1 SUGAR REPLACEMENT | Lakanto has a perfect mix of monk fruit and erythritol to match the sweetness of sugar and maintain your baking and cooking needs
LIFESTYLE FRIENDLY | Keto, Diabetic, Candida, Paleo, Vegan, Low Carb, Low Sugar, NON-GMO, and All Natural
CLASSIC & GOLDEN | Golden Lakanto is a brown sugar substitute and our Classic White is a white sugar substitute | Color and Flavor comes from different parts of the Monk Fruit
INGREDIENTS | NON-GMO Erythritol and Monk Fruit Extract | NO Natural Flavoring, NO Fiber, NO Maltodextrin, NO Artificial flavoring or sweeteners
Get 20% off on non sale items of Lakanto Products with Promo Code:
Pound20
Click here to order
a granulated sugar alternative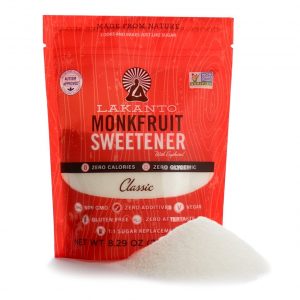 a powdered sugar alternative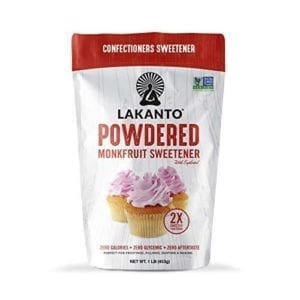 or a brown sugar alternative: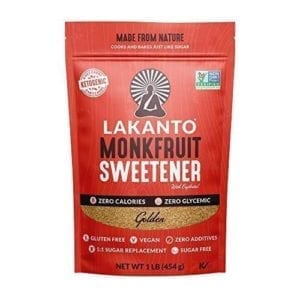 Use this link HERE to receive the discounted price.